La Jolla Concours d'Elegance Committees
EXECUTIVE COMMITTEE
G. MICHAEL DORVILLIER
CO-CHAIRMAN, LA JOLLA CONCOURS D'ELEGANCE
The La Jolla Historical Society welcomes back Michael Dorvillier as Chairman of the La Jolla Concours d'Elegance, one of the Society's major fundraising events. A Registered Principal and Financial Advisor with Symbio Financial Partners and LPL Financial, Michael is a passionate antique car collector who is committed to the ongoing success of the La Jolla Concours d'Elegance. Born and raised in San Juan, Puerto Rico, Michael moved to New Hampshire in 1979. He graduated from the University of New Hampshire in 1989 and relocated in Southern California to start his professional career. He lives in La Jolla and is the father of two wonderful children, Madeline and Blake.
ROBERT F. KERNER, JR.
CO-CHAIRMAN, CHAIR OF CONCOURS CAR SELECTION COMMITTEE, LA JOLLA CONCOURS D'ELEGANCE
Bob is an expert on collector car insurance and it's his passion for the collector car hobby that began his involvement as a Board Member for the La Jolla Concours d 'Elegance in 2013. He is a longtime member of the Classic Car Club of America.  His name is on the wall at the Petersen Automotive Museum for financial contributions made in support of this great Automotive Museum in Los Angeles.  He has twice been a featured guest on the podcast CarYeah hosted by Mark Greene. Bob has been on the Docent team led by Wayne Craig at the Pebble Beach Concours d' Elegance.  He attends many car auctions, rallies, cars and coffee, and Concours across the country.
Bob along Michael Dorvillier, Amber Anderson, Laurel McFarlane and the great organizing committee of the La Jolla Concours held its first two La Jolla Concours Charity golf tournaments.  Both were a huge success in raising needed funds for our charity, the La Jolla Historical Society.
In 2021, Bob was asked by the longtime Chairman of the La Jolla Concours d 'Elegance Michael Dorvillier, to join him as Co-Chairman of the La Jolla Concours d 'Elegance.  "Working at Michael's side we will strive to host a Concours with world-class automobiles and world-class experiences for our sponsors, entrants, and patrons. "Michael and I share a common vision for our Concours d 'Elegance; to have the most amazing automobiles and world-class judging.  Our business vision aligns in that our day-to-day focus is continuous improvement upon the execution of our Concours events which benefit our charities".
Bob Kerner's practice as an insurance risk manager to ultra-high-net-worth families has spanned the past 21 years, covering all risk transfer needs for a family, anywhere in the world.  You can contact Bob at 949 381-8366.
Laurel McFarlane
Laurel offers her clients over 20 years of hands-on event planning experience and relationships. With a flawless reputation in the community for executing the most popular and prestigious events, Laurel offers her clients her creativity, contacts, and most professional attention to detail.  As Founder and President of the San Diego Event Coalition, she is a leader in the industry and always spearheading new trends and innovations for her clients.
Lauren Lockhart
La Jolla Historical Society Executive Director
Lauren Lockhart is an arts administrator with nearly 20 years of experience collaborating with artists, architects, designers and cultural institutions. As Executive Director of the La Jolla Historical Society, she executes the Society's mission of making La Jolla's past a relevant part of contemporary life through a diverse roster of exhibitions, publications, education programming, archival research, and historic preservation.
Lockhart is the former Arts Program Manager for San Diego International Airport (2013-2021), where she oversaw public art commissions and contributed to a comprehensive Arts Master Plan to guide the Arts Program's vision and growth. She also implemented outreach programs to increase the airport's engagement with diverse audiences. Lockhart is currently Chair of the Board of Directors of ARTS (A Reason to Survive), a Board Member of the San Diego Museum Council, and an Advisory Committee member for Murals of La Jolla. She received her BA in Art History/Criticism from the University of California, San Diego, and MA in the History of Art from the University of California, Riverside.
NIGEL MATTHEWS
Chief Judge
Originally from Oxfordshire, England. Nigel has enjoyed the past 48 years living in Vancouver, British Columbia where he worked as a Red Seal licensed automotive technician repairing and restoring Rolls-Royce and Ferrari automobiles.
The past 28 years of his 50-year automotive career has been in the classic and exotic car insurance industry as a specialty vehicle damage appraiser, underwriter and ten years as the Administrator of the British Columbia provincial government collector and vintage vehicle licensing and insurance programs. He is currently the Global Brand Ambassador for Hagerty
He wrote a weekly classic car column in the Canadian press from 2003 until 2014.
Nigel is a founding member of ICJAG and the current Chairman. He has judged at a total of 123 Concours events worldwide over the past 20 years, including Pebble Beach since 2005 and more recently at Villa d'Este. He has been the Chief judge at 32 Concours.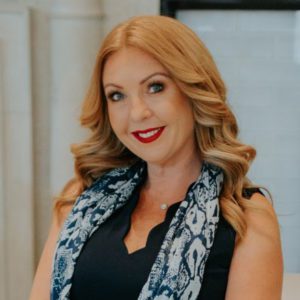 Amber Anderson
Since starting her career in real estate in 2009 with one of the world's most trusted brands, Sotheby's International Realty®, Amber has had the opportunity to work with the top real estate professionals on a global level. Her years of industry experience and knowledge make her a highly sought-after professional. With a client list which includes many Fortune 500 corporate executives, pro athletes, and countless institutional investors, Amber has distinguished herself as an elite broker in San Diego County.
Having sold some of San Diego's most luxurious properties, Amber's success can be attributed to her expert knowledge of the luxury market and her ability to attract highly qualified buyers from around the world, using the global network Sotheby's provides.
In addition to her passion for real estate, Amber also enjoys sharing her knowledge with other agents through keynote speeches at various real estate conferences throughout the world. From Canada to Holland, Indonesia, Australia, and even Russia, Amber's goal to empower agents in becoming their best versions has no borders.
Julian Psaila
Hailing originally from Weybridge, Surrey in the UK, a stone's throw from the historic Brooklands racing track and a short jaunt to Brands Hatch, Julian Psaila has had a lifelong passion for motor racing and cars, especially anything British or Italian from the 1960's and 1970's.
After a career in semiconductor sales and marketing, working with companies like Hitachi, Ltd., Quantum Effect Devices, PMC-Sierra, Electronics for Imaging, and Renesas Electronics America, he is thrilled to have the opportunity to apply his organizational and leadership skills to the planning and execution of La Jolla's world-class Concours d'Elegance.
Julian is currently tasked with recruiting, preparing, and managing the 250+ team of dedicated and selfless volunteers who turn out annually to give life to the jewel of motor car events.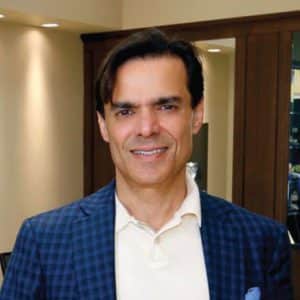 Vahid Moradi
Born in Tehran, Iran, Vahid Moradi came to La Jolla at a young age where he attended La Jolla High School and then the University of San Diego. At the age of 19 while still in college, he started working in the jewelry industry. His passion, dedication, and commitment to the industry led him to become the respected owner of CJ Charles Jewelers in La Jolla.  His accomplishments have also led him to be a respected contributor to the village of La Jolla. Purveyors of fantasy, CJ Charles has been a Californian institution since 1986. Family owned and operated by Moradi, all team members make it a mission to fulfill their tagline, Exceeding the Extraordinary. Over the years, he has made it his mission to support philanthropic causes including the UCSD Moores Cancer Center, Miracle Babies, and Promises2Kids. He is dedicated to making a difference in the local community and continues this endeavor by joining the La Jolla Concours Executive Committee in 2022.
COMMITTEE MEMBERS
Weston Anson (Sponsorship Committee)
Kevin leap (Chair of Sponsorship Services)
Alan Taylor (Awards Co-Chair)
Claudette Berwin (Tour d' Elegance Co-Chair)
William Berwin (Tour d' Elegance Co-Chair)
Gordon Clark (Motorcycle Chair)
Dr. Cy Conrad (Chief Judge Emeritus)
Peter Corrente (Ultimate VIP Package Chair)
JC Dumas (Awards Co-Chair)
Phil Kendro (Air Show Mission Control)
Rich Kenney (Air Show Chair)
John Peek (Volunteer Booth Coordinator)
Kevin Sisterson (Motorcycle Vice-Chair)
Keith Wahl (Car Selection Committee)
Verne Wochnick (Volunteer Awards Corridor Coordinator)
Dr. Scott Rice (Volunteer Awards Corridor Coordinator)
Jahlel Hunter (LJHS Board of Directors Liaison)
CAR SOURCING COMMITTEE
Robert F. Kerner Jr.
Wayne Craig
Rob Fisher
Robert Escalante
Patrick Scruggs
Tom Billick
Carl & Vicki Zeiger
Keith Wahl
Gordon Clark (motorcycles)
Kevin Sisterson (motorcycles)
EVENT & PROMOTION
ADVISORY COMMITTEE
Chuck Spielman
Neal Wichard
Lee Daub
Ed Gilbertson
Chris Kramer